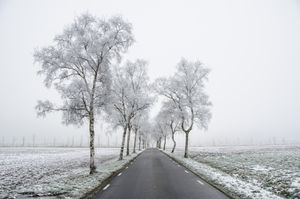 ALBUMS
0:00/3:51

0:00/3:22

0:00/3:49

0:00/4:39

0:00/4:32

0:00/4:03

0:00/4:50

0:00/4:37

0:00/3:51

0:00/2:24

0:00/5:32

0:00/2:11
SHAWN'S STORIES
OF THE SONGS:
When my wife Trish originally handed me the lyrics for I Wonder, I thought there were too many words...but after I started working on it, I told her that I actually needed a LOT more words. Vocals are by Shawn and Alexia Caldwell.
First Flurries was the first new music I wrote specifically for this album. It all came about after a session of sound creation.
O Come All Ye Faithful features Franni Schiffer on vocals and Roger Hoard on guitar. I came up with the basic groove, and knew I wanted it linked to the previous song, before I even knew what the song was. 
Let The World Sing Gloria features Kelly Hamrick on vocals. So GOOD!
The Good Shepherd was probably the hardest song to write the music/arrangement for. The little 2-note hook set the whole thing in motion. This features Paul Harrington on vocals and Avery Caldwell on sax.
Jesus Meets Us, I think, has been my favorite since I wrote it. This song has Ben Harrington on guitars, and Kelly sings with me. Keep an eye out for the music video, MY FIRST!
Snowfall was the hardest song to start writing as I was intimidated by what I wanted it to be, so I kept putting it off. Early on I asked Chic if he'd be willing to play sax on this CD. Every 2-3 weeks he would message me and ask me to send him something. I kept telling him I hadn't written anything yet. One night I finally hit the studio with the intention of starting on this song. I prayed something like " God, please help me write this" and within 20 minutes I had a song! Tony Janflone Jr. provides the incredible guitar solo.
 Awake My Soul was actually the impetus to do this project. One evening Nov 2017 I walked in the house after work and Trish was smiling ear to ear and told me "I wrote a Christmas Song! I want to sing it at church!" My initial reaction was something like, " Great, I guess this means I've got lots of work to do." Well, I'm glad she wrote it and that I didn't set it aside. I think it's a great song. Featuring my lifelong friend Rhonda Barner on vocals, along with Trish and me. Scott Reed plays some tasty acoustic guitar.
Peace On Earth features vocals by the amazing Julie Nevel, guitar by Cody Gaston, and an awesome bass track by Seth Pierson.
Christmas Morn is the last bit of music that I wrote for this album. I wasn't sure what to call it, but it just felt like the childlike wonder on a Christmas morning.
O Come... has Larry Mounts singing, Rob Canfield on bass, and Chris Chaplin on guitar. Love the cinematic feel of this one.
 God Rest Ye.. is actually an arrangement I put together back in 2007. I was planning on updating it, but all the original tracks are gone, and I didn't have time to redo it.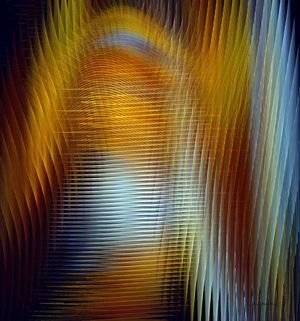 0:00/3:23

0:00/5:07

0:00/4:42

0:00/3:25

0:00/3:34

0:00/5:04

0:00/3:05

0:00/4:56

0:00/6:00

0:00/3:19

0:00/2:45

0:00/3:03

0:00/7:12
I wanted an upbeat piano-driven song to kick off my first album, and Morning Flight was the answer. Thanks Aaron Scott for the title.
Windswept was one of many songs inspired by a sound in the then-new Yamha Motif.
It Is Well was arranged as a special music instrumental for church. After playing it, several people asked where they could buy music like it. It was the song that launched the idea to make an instrumental CD. Guitar by Kelly Jones and sax by Erika Donaghy.
Desert Star was purely a late night inspiration. 
How Long was a song written for a direct-sales rally I was asked to play for.
Miracle was written shortly after Alexia was born. The thunder and heartbeat sound effects reference events surrounding her birth.
The title song is a reference to Romans 8:6. My favorite to listen to on headphones.
November is another instrumental written for church. I was asked to play special music, said yes, and then realized I had no idea what to play, so I wrote a song.
Not Of This World has 3 sections: the middle section was written after getting a new orchestral sound library, the third section features some AWESOME guitar from Kelly Jones, and the first section was the last music written for the album.
This arrangement of the Doxology was purely "accidental." I was trying to create a transition from a hymn into the doxology,  ended up playing it in 6/8 and really liked the feel. I was planning on doing a full orchestration of it, but my wife said it was great just the way it is. Naturally she was right.
Come On was a demo done ages ago and taken from a cassette recording.
Plucky was also a demo recording taken from cassette.
The first half of On The Shores of Time is music that I had wanted to write for years, while the second half just sort of came to be.
30 years ago during my senior year spring break of college, I wrote and recorded a 4-song demo using a newly acquired Tascam 4 track cassette recorder, an Atari 1040 ST computer running Hybrid Arts' SMPTE Track, and an Ensoniq EPS sampler. 
Listen People started as an experiment in real-time manipulation of sample start times. I pretty much wrote and recorded this song in 36 hours.